Lamoille Kennels currently boards dogs and cats while their owners are on vacation. We take in strays from local towns until their owners are found and we also house animals for Justice For Dogs, a local rescue organization. At Lamoille Kennels we know that your pets are part of your family and we strive to give them the best possible care while they are staying with us.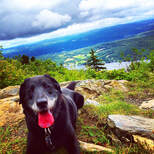 Announcements
Lamoille Kennels changes hands

As of April 4th, 2023, Lamoille Kennels has changed ownership. Jeff Foss has handed the reins down to his nephew Jason, who has dabbled in the kennels in a variety of ways throughout his life. Jason and his family are excited to keep the business going with the same love and dedication Jeff has always shown to the animals of Vermont.

New Rates and New Options
​


Our new rates will enable us to offer more to your pet throughout their stay at Lamoille Kennels! We will also now accept credit cards!

Check out our new user portal!

We will be using Revelation Pets to keep track of all our wonderful customers and their pets. Here you can upload all your vaccination forms, give us notes about your pets, check on your bookings and even request booking dates! Click here to create your profile or request booking! This portal is completely optional and you can still book with us with a simple phone call, text or email!